Bristol Blue Glass Factory Tour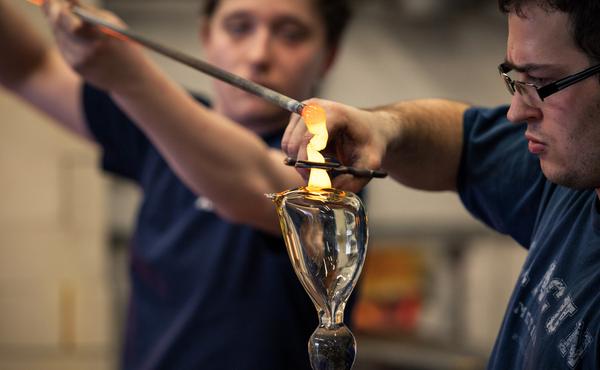 Bristol Blue Glass reestablished a glass making tradition in Bristol in 1988 after a gap of over 60 years. The traditional techniques were in danger of being lost in the area but have now been revived and revitalised. Bristol Blue Glass make a wide range of beautiful decorative glassware and glass jewellery. Are you curious to see how it's made? Come to Bristol and visit the studio.
Learn about the history of glass making in Bristol while watching the glassblowers at work. See how the glass is coloured, blown, shaped, cut and finished by the skilled craftsmen.
Bristol Blue Glass Studio is located 3km (2 miles) south east of Bristol (about an 8 minute drive) via the A4. Click the map pin icon to view the location on a map.
For further details of the tour of Bristol Glass Studio, click the "More info" link below.
357-359 Bath Road, Arno's Vale, Bristol, South West England, BS4 3EW, United Kingdom
£5.00

There may be other price categories (possibly higher or lower) available. Click the 'More Info' button for details.