Denby Pottery Factory Tour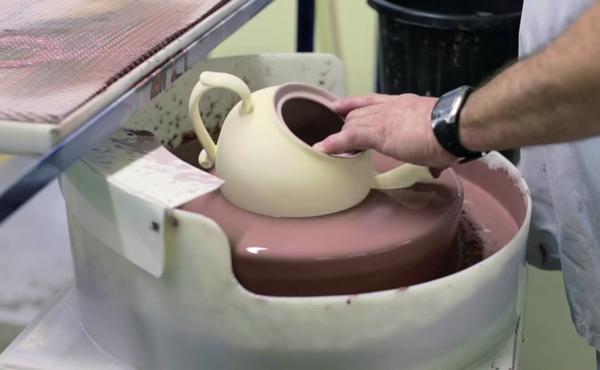 An experienced tour guide will take you around the working Denby Pottery where you'll see the staff in action at the various stages of pottery production. See the techniques that they use at each step in the process. Pay good attention, because you'll also get a chance to paint a plate and make a clay souvenir!
Note: If you want to keep your painted plate, you will have to pay an additional firing charge of £7.95.
The tour duration is 90 minutes.
Restrictions
No children under 6 years of age can take the factory tour.
No prams, or babies.
The factory tour is not wheelchair accessible.
The factory tour is only available on certain weekdays and at particular times.
Denby Pottery Visitor Centre is located in Denby, 13km (8 miles) north of Derby via the A38. Click the map pin icon to view the location on a map.
For further details, including the dates and times when the factory tour is available, click the "More info" button below.
Denby Pottery Visitor Centre, Derby Road, Denby, Derbyshire, DE5 8NX, United Kingdom
£7.95

There may be other price categories (possibly higher or lower) available. Click the 'More Info' button for details.