Lotus Cars Hethel Factory Tour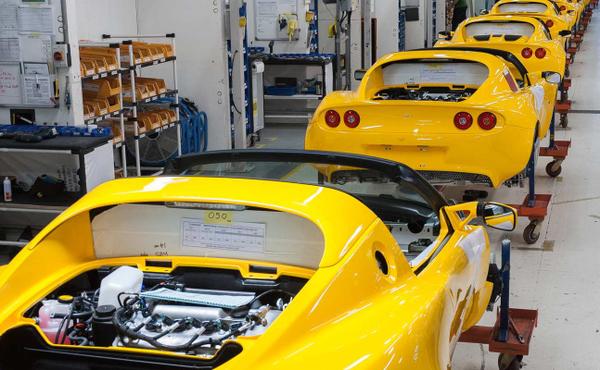 You already know that Lotus cars are special, high performance sports cars. You might be curious as to what makes them so special and sought after. A visit to the Lotus car factory will give you an insight into the passion, design, engineering, quality and attention to detail that goes into making these cars.
So many things have to be got right for a Lotus car to come together and pass all of the tests and inspections along the way, and be finally ready to perform like a Lotus and delight its new owner.
Visitors can learn about the history and heritage that underpins Lotus, and how one man's vision became reality.
The tour of the Lotus car factory begins with some refreshments, an introduction to the company and its history. The tour them proceeds through the various stages of the Lotus factory and assembly lines. The areas covered include: chassis assembly, body bonding, painting, final assembly, quality check and inspection, finishing at the Lotus Originals merchandise shop.
The Lotus Car factory is located at Hethel in Norfolk, 20km (13 miles) south west of Norwich via the A11 (about a 25 minute drive). Click the map pin icon to view the location on a map.
For further information, including availability, prices and to book a tour, click the "More info" button below.
Potash Lane, Hethel, Norfolk, NR14 83Z, United Kingdom
£49.00

There may be other price categories (possibly higher or lower) available. Click the 'More Info' button for details.