Butlers Chocolate Experience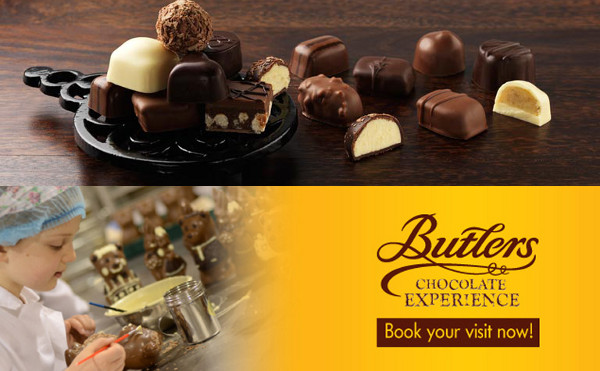 Satisfy your curiousity as to how chocolates are made by visiting one of Ireland's top of the line chocolate brands: Butlers Chocolates. They have a range of different chocolate experience tours including the "Ultimate Chocolate Birthday Party".
Part of the tour involves visitors decorating a chocolate item to bring home with them. Children, of course, will love it.
Note: The chocolate factory does not produce chocolates on Saturdays, Sundays or public holidays even where the Chocolate Experience tour is given on those days.
Butlers Chocolates also run a number of chocolate cookery demonstrations.
Clonshaugh Business Park, Dublin 17, Ireland
53.403979284695,-6.21939844615