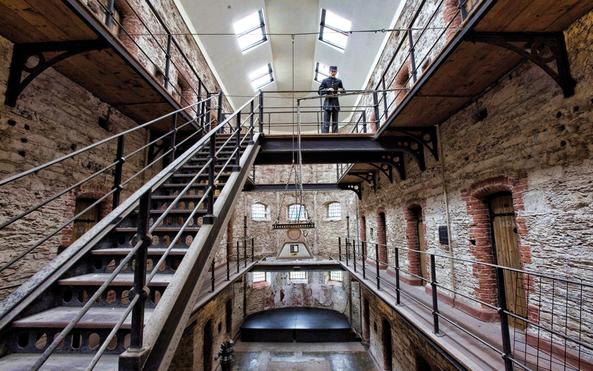 Go back in time to the 19th century and experience what it was like for a prisoner in Cork City Gaol. Walking through the Gaol wings, the visitor will encounter life-like, full-size wax figures and you will hear the stories of the inmates, how they felt and why they turned to crime.
At the same location you can find the radio museum experience, showing an early radio broadcasting studio and an audio visual on Marconi and his connections to Ireland. See artefacts from the early days of the national broadcasting company RTE and imagine what it was like to work in radio in the early stages of that broadcasting medium.
Cork City Gaol is located 2km west of Cork city centre on the north side of the river Lee.
Convent Avenue, Sunday's Well, Cork, Co. Cork, Ireland
51.899532703449,-8.499050718149
€8.00

There may be other price categories (possibly higher or lower) available. Click the 'More Info' button for details.