Disc Golf at Kippure Estate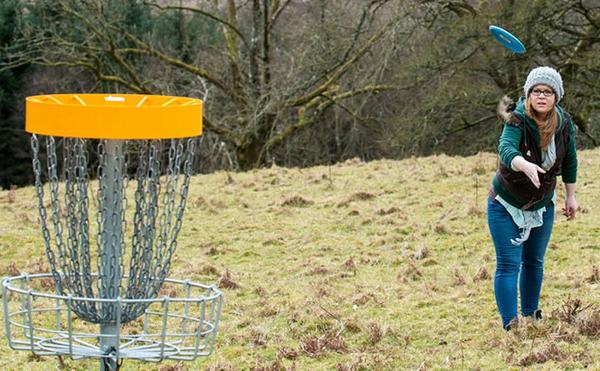 Why not try the latest outdoor sport to arrive in Ireland: Disc Golf. This is like normal golf, but played with a frisbee. This is a growing sport internationally, and already huge in America. Are you curious about it? Why not give it a go and have some fun with friends or family?
As with golf, the aim is to complete each "hole" on the course with the fewest number of strokes (or throws of the frisbee). Each "hole" consists of a pole-mounted basket above which hangs a ring of chains which stop or catch the frisbee when it strikes them, such that the frisbee falls into the basket below.
Disc golf is also known as frisbee golf or frolf. Some people take it extremely seriously! Seriously! Take a look at the short video below to see what it's about, then give it a go yourself at Kippure Estate. It's low-cost fun! Discs/frisbees are provided (a refundable deposit is payable).
Kippure Estate is located near Manor Kilbride, Blessington, off the N81 route, 28km south of Dublin city (about 50 minutes driving time). Click the map pin icon to view the location on a map.
For further information, and to book, click the "More info" button below.
Kippure Estate, Manor Kilbride, Blessington, Co. Wicklow, Ireland
53.166634904255,-6.381871044519
€5.00

There may be other price categories (possibly higher or lower) available. Click the 'More Info' button for details.