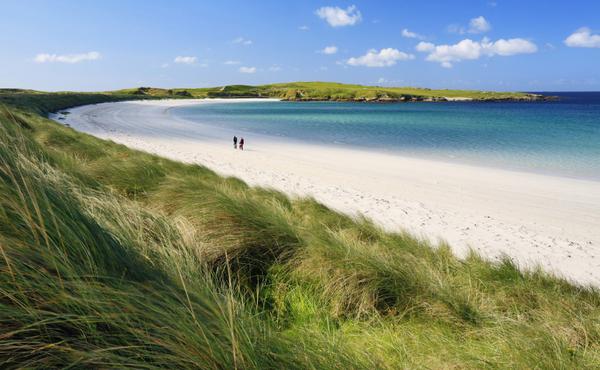 A beautiful hidden-gem for swimming, sunbathing and walking, this 1.5km (1 mile) long white sandy beach is a true beauty. The sheltered, horseshoe-shaped bay and crystal-clear waters make this a perfect spot for swimming and other water sports.
The whiteness of the sand comes from the tiny fragments of seashells of which it is composed. In this respect it is different to the limestone-based sands on other beaches on Ireland's western seaboard.
Dog's Bay Beach is located in the Connemara region, just off the R341 road, 4km south west of the village of Roundstone. To view the location on a map, click the map pin icon.
Roundstone, Co. Galway, Ireland
53.381297366038,-9.963462432642