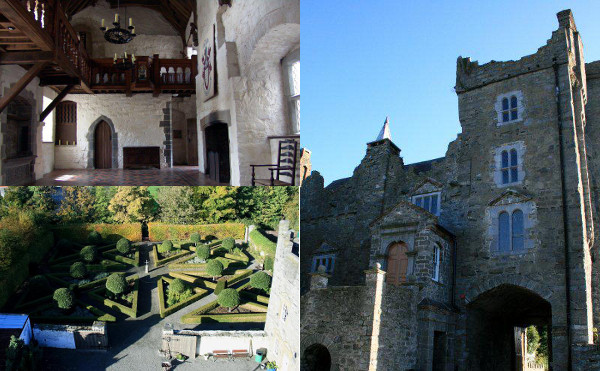 Built in the 13th century by Hugh De Berneval this wonderful example of a medieval castle is the only remaining medieval castle in Ireland surrounded by a working (flooded) moat. It was a feudal stronghold which gave defence to those who lived and worked within and offered the owners a view south to the Dublin mountains and north to the river Liffey.
Back then, Dublin city was much smaller and Drimnagh was rural. The castle would have been surrounded by fields and forests.
The lands of Terenure and Drimnagh were given to Hugh De Berneval by King John. The family name was anglicised to Barnewall. The Barnewalls had lands and fortified castles all over Ireland including Crickstown and Trimblestown in County Meath.
A visit to Drimnagh Castle is a trip back in time and the tour guide will help set the scene and history for you.
Drimnagh Castle is located about 8km south west of Dublin city centre. Bus routes: 151, 18, 56a.
The visiting hours are somewhat restricted so do click the "More info" link below to check current opening hours and tour prices before visiting.
Long Mile Road, Dublin 12, Ireland
53.324716947442,-6.33171417131