Electric Bar and Restaurant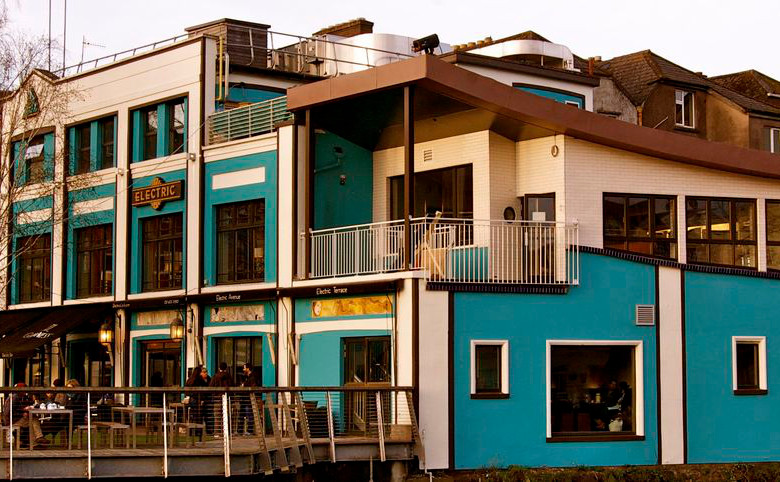 The place to socialise over a drink or some great food, with its friendly and relaxing ambiance, overlooking the river Lee.
The restaurant excels in seafood, with a large choice of freshly caught fish dishes. The menu also features prime Irish steaks with other non-fish dishes also available. There is an early-bird menu available up to 18:30 (6:30pm).
This striking art deco-style building is located on South Mall in the centre of Cork city. Click the map pin icon to view the location on a map.
41 South Mall, Cork, Ireland