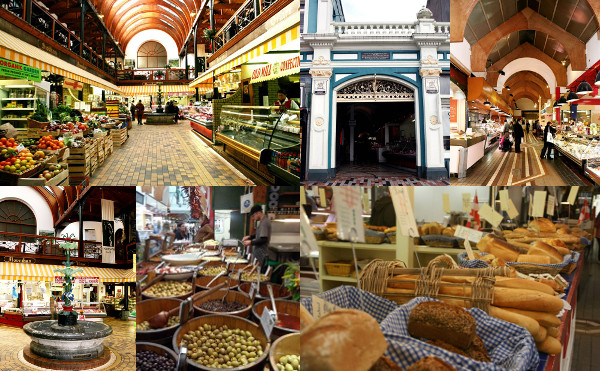 The English Market is "the best covered market in Ireland and the UK" (-- Rick Stein) offering a vast array of fresh fruit, vegetables, meat, fish, bread, herbs, spices, sauces, oils, chocolates, cakes, cheeses, pastas, confectionery etc. You will also find stalls selling handbags, crockery, clothing, novelty items etc.
There is a diverse mix of small and large independently operated stalls in a bazaar-like, bustling yet very friendly atmosphere. Take a break in the cafe/restaurant and watch the the various comings and goings.
On her visit to Ireland in May 2011, HM Queen Elizabeth II and HRH Prince Philip, Duke of Edinburgh, visited the English Market in Cork. Shortly afterwards, in a letter to the Lord Mayer of Cork, she asked that special thanks be extended to the people of Cork for the welcome she received, and remarked that her visit to the English Market was a particularly memorable occasion.
Access to the English Market is via several street entrances: Grand Parade, Oliver Plunkett Street and Princes Street.
Admission to the English Market is free, and with so much great food on offer, you'll likely not leave empty handed.
Grand Parade, Cork, Co. Cork, Ireland
51.897869361075,-8.47484378179