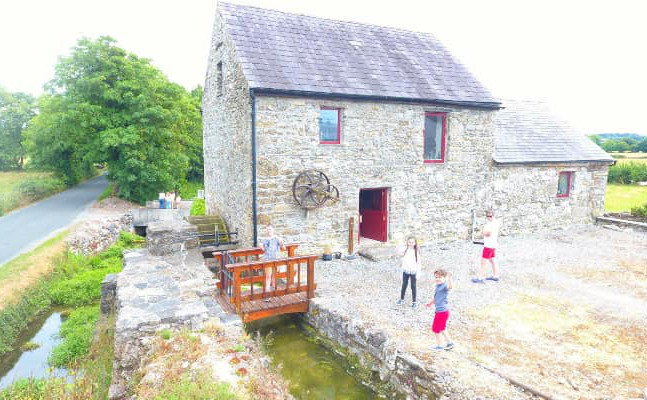 A restored corn mill and listed monument. This mill is powered by a water wheel, and visitors can view how it operates. It's like going back in time before electric motors. A living piece of history.
See the water wheel, sluice gate, the gears, the mill stone and the sack hoist. It's a great opportunity to show children how corn was milled in years gone by. Help develop their curiosity and understanding of early 19th century engineering.
Tea and coffee are also available.
Finntery's Mill is located 11km south east of Loughrea in county Roscommon via route R351. Click the map pin icon to view the location on a map.
For visitor information: click the "More info" button.
Kylebrack, Loughrea, Co. Galway, H62 H682, Ireland
53.160998204298,-8.462325668395
€6.00

There may be other price categories (possibly higher or lower) available. Click the 'More Info' button for details.