Foxford Woollen Mills Visitor Centre & Factory Tour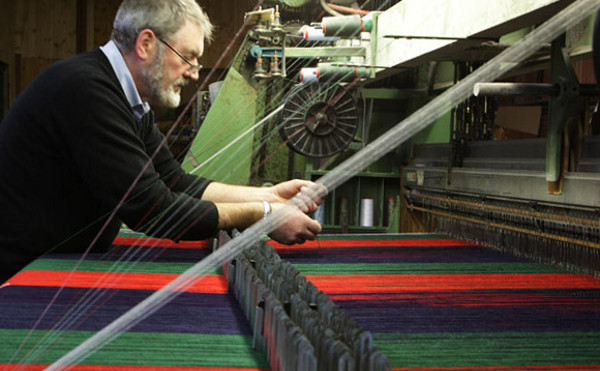 At Foxford Woollen Mills Visitor Centre, you will discover how, in 1892, a caring woman's vision, drive & determination to help the local people help themselves through productive employment was realized. See how in current times that vision lives on and the products have evolved in design but retained the values of top-quality, comfort and style.
For the curious visitor, there is a short history lesson, an insight into how determination can overcome adversities, a tour of the working mill and fabric weaving machinery, and a chance to shop for woollen scarves, blankets, throws etc. in contemporary and traditional styles.
The Foxford Restaurant offers top quality gourmet food made from the best of local and organic produce.
Multiple good reasons to visit Foxford Woollen Mills.
Foxford Woollen Mills is located in Foxford on the river Moy. It is 16km south of Ballina via the N26 route, about a 16 minute drive. If coming from Castlebar, it is 22km to the north east via the N5 and N58 routes, about a 20 minute drive. Click the map pin icon to view the location on a map.
For further details, including opening hours, click the "More info" button below.
Lower Main Street, Foxford, Co. Mayo, F26 H9E4, Ireland
53.982193538214,-9.113605209123