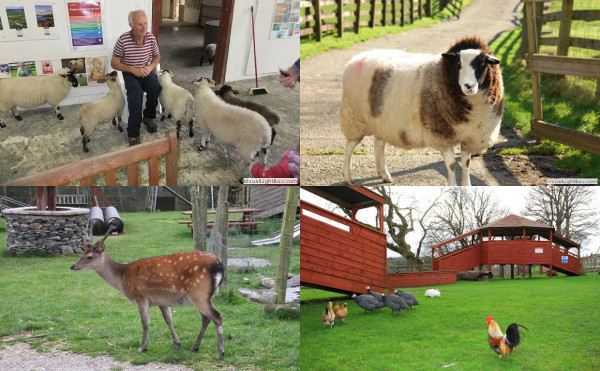 Kenndey's Pet Farm and playground is a great destination for a family day out. Here you can get up close to the animals, pet them and feed them. Parents can relax while the children have great fun with the animals and in the playground. There are goats, donkeys, ducks, horses, peacocks, pigs, sheep, pheasants, not to mention the dogs.
The pot-bellied pigs can have up to two litters per year, and up to 14 piglets born at a time, but 5 to 8 being more common. Come along and take a look, and find out the very sensible reason why pigs like to roll in the mud.
Open daily from 10:00 to 17:00.
Kennedy's Pet Farm is located 9km south east of Killarney on the N22. Click the map pin icon to view the map location.
For more details, click the "More info" button below.
Brewsterfield, Glenflesk, Killarney, Co. Kerry, Ireland
52.02964370036,-9.393161456412
€8.00

There may be other price categories (possibly higher or lower) available. Click the 'More Info' button for details.