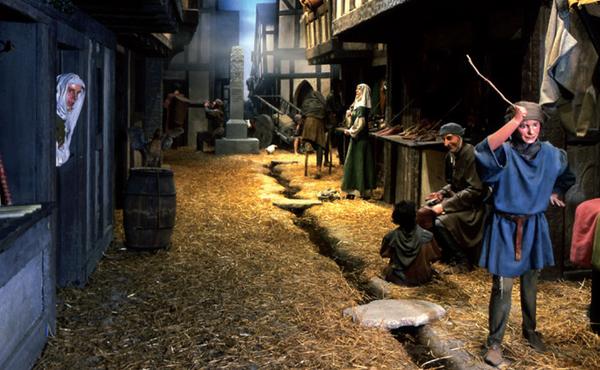 Kerry County Museum collects and displays artefacts going back to the bronze age and the stone age. They depict the history of Ireland and of Kerry and Kerry people. One of the main attractions is the Medieval Experience where visitors can walk down the streets of Tralee as they were in 1450. They will see sights, hear sounds and smell odours that were typical of the time. If you are curious about what people wore, where they lived, what food they ate, then come in, walk among them and see for yourself!
There is also a area of the museum dedicated to Tom Crean the famous explorer of Antarctica. He was a native of Annascaul, 32km south west of Tralee. He took part in several expeditions to explore the Antarctic, including an attempt to reach the South pole with Captain Scott in 1912 and The Imperial Trans-antarctic Expedition under Ernest Shackleton in the period 1914-17 in the ship "Endurance". Little did Crean know that endurance would be what he would need to surve the difficulties which would beset this expedition. Strength of mind and body, resilience, hope, bravery, skill and yes, endurance, were required to survive the crushing of this ship by the ice and how the men survived it and got to safety. It's a fascinating story.
For details of opening times and admission prices, click the "More info" button below.
Ashe Memorial Hall, Denny Street, Tralee, Co. Kerry, Ireland
52.266785018795,-9.706153790778
€5.00

There may be other price categories (possibly higher or lower) available. Click the 'More Info' button for details.