Kerry Nature Trails - Guided Hiking, Walking, Trekking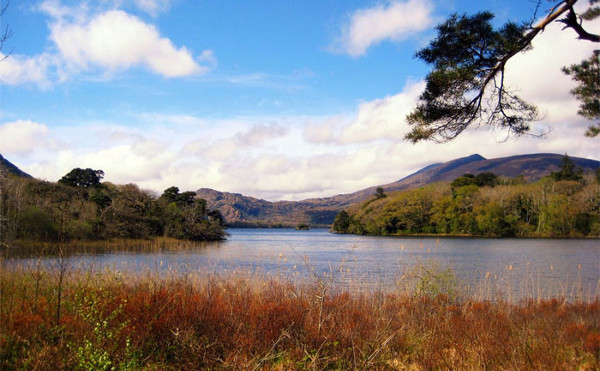 Kerry Nature Trails offer visitors to Killarney an opportunity to gain a deeper experience of the ecology, wildlife, history, folklore, music and geology of the region. Go where the tour buses don't go, because the big tour companies don't know about these hidden gems and because they are off-road - in the mountains, woodlands and by the lakes.
The trails walked by Kerry Nature Trails and the friendly, good-natured guide, offer the visitor a change to see some of nature's "magic" in a region which is home to the Red Deer, Otter, Pine Marten and Red Squirrel, to name but a few of the mammals in the area.
The Killarney National Park covers an area of over 10,000 hectares, and comprises some rugged mountainous terrain, the beautiful Lakes of Killarney, rivers and woodland. Would you like to go beyond the tourist bus, and the tourist centres? Would you like to walk the mountain paths, to be shown the beauty spots and to connect with and see the best of what this region has to offer?
For information on the available walks, activities and prices, click the "More info" button below.
Muckross Road, Killarney, Co. Kerry, Ireland
52.04568444594,-9.504548232382