Pull Down a Horseman - Setting the Date for the Easter Rising 1916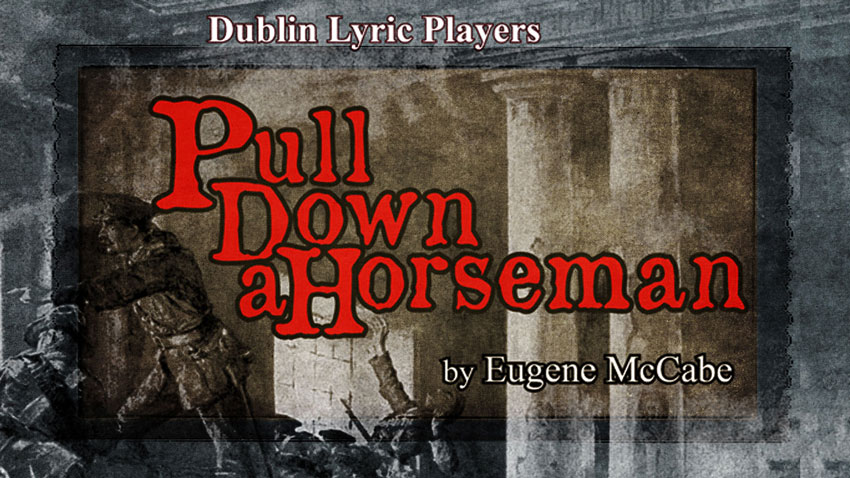 This play enacts a private meeting between Patrick Pearse and James Connolly on whether and when to go ahead with the Rising. The meeting took place over a three day period, 19th to 21st January, 1916. Pearse and the leaders of the Irish Republican Brotherhood (IRB) wanted to persuade Connolly to join with them rather to pursue his own revolutionary plans with his Irish Citizen Army.
The ideals, motivations and political ideologies of the two men were very different, and this play dramatically shows how they clash and argue. There are differences too in terms of the timeframe for the revolution. Pearse and the IRB preferring it later, but the impatient Connolly wanting an early date. However, if either group is to succeed, they know that their chance of success is better if they work together.
The play, written by Eugene McCabe was written in 1966 for the 50th anniversary of The Rising. It is a short, one-act play lasting about 40 minutes. The interaction of the protagonists reveals their characters, beliefs, feelings and aspirations. Although the original meeting was never documented, the author based the interactions on the writings and speechs made by Pearse and Connolly.
This performance will be of immense interest to those curious about this little known prelude to the Easter Rising of 1916 and to those who would like to learn more about the types of men Pearse and Connolly were.
The play is performed by the Dublin Lyric Players, directed by Conor O'Malley, with Declan Brennan as Patrick Pearse and MJ Sullivan as Connolly.
For details of performance locations and dates, and for online booking, click the "More info" button below.
National Library, Dublin and other locations, Dublin, Ireland
53.341081606079,-6.254547172253
€7.00

There may be other price categories (possibly higher or lower) available. Click the 'More Info' button for details.