Royal Marine Hotel Dun Laoghaire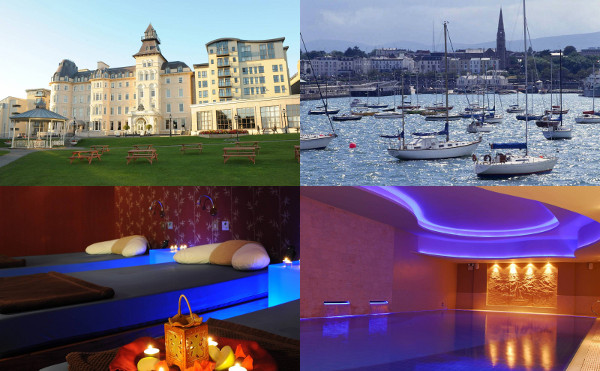 This 4-star hotel is a landmark in the area and dates back to 1828. It is a wonderful just-out-of-city location overlooking the beautiful Dun Laoghaire (Dun Leary) Harbour and Dublin Bay. It is close to rail (DART) and bus (46A) links and a good base for seeing Dun Laoghaire, South Dublin and County Wicklow.
In its many years of operation, the Royal Marine Hotel has hosted many famous celebrities and Heads of State, Kings and Queens. Queen Victoria of Britain visited Ireland and breakfasted in this hotel. Frank Sinatra, Laurel & Hardy and Charlie Chaplin have stayed here. The Irish freedom fighter Michael Collins is belived to have taken refuge in a room here along with his partner Kitty Kiernan.
The hotel combines the intricate detail of 19th century architecture and design with modern convenience and comfort, and the visitor cannot help but be aware of the sense of history and connection with times past when staying here.
Marine Road, Dun Laoghaire, Co. Dublin, Ireland
53.292351731305,-6.133649128815