Saltee Island Boat Trips With Kilmore Quay Angling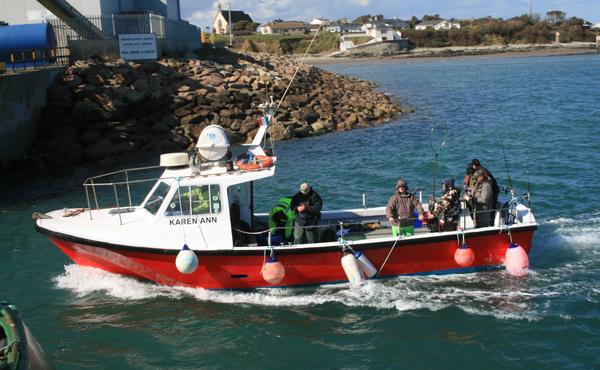 Kylmore Quay Angling operate a boat trip around the Saltee islands. These offer the visitor stunning views of this bird sanctury. The islands are privately owned and are home to Gannets, Puffins, Manx Shearwater, Fulmar Gull, Kittiwake, Razorbill, Guillemot and the Great Black Backed Gull.
Whale watching and sea angling trips can also be arranged.
Kilmore Quay Angling operates from Kilmore Quay, 23km south of Wexford town.
For details, click the "More info" button below.
Kilmore Quay Angling, Kilmore Quay, Co. Wexford, Ireland
52.171607952903,-6.588819065024
€20.00

There may be other price categories (possibly higher or lower) available. Click the 'More Info' button for details.