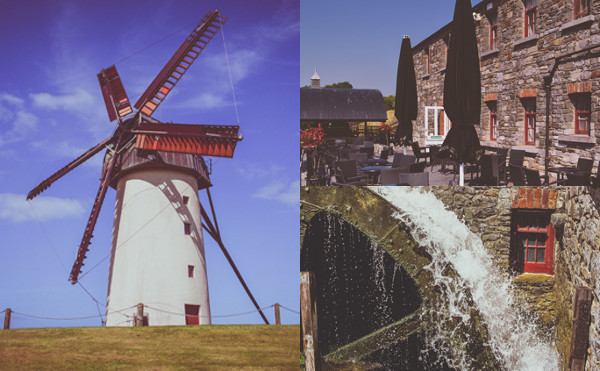 This fully restored complex of a four-sail and a large five-sail windmill, water-mill and bakery bring you back to a way of life from the 1800s. Flour has been milled here at Skerries Mills since the 12th century. For hundreds of years, man has harnessed the power of water and wind to help with the task of milling grain to make flour.
Milling would have been a familiar sight to our ancestors, however recent generations have lost touch with the skill and craftmanship involved in mill construction and operation. On this tour you'll try your hand at stone-grinding flour, see the mills up close and afterwards you can relax in the Watermill Café where bread is freshly baked and served daily.
There is also an award-winning craft shop stocking a wide range of high quality Irish made crafts and giftware should you want to take a souvenir or gift back with you.
Click the "More info" link for details of opening times and admission prices.
Millhill Park, Skerries, Fingal, Co. Dublin, Ireland
53.575085790341,-6.110103793211