Surfing with Narosa Surf School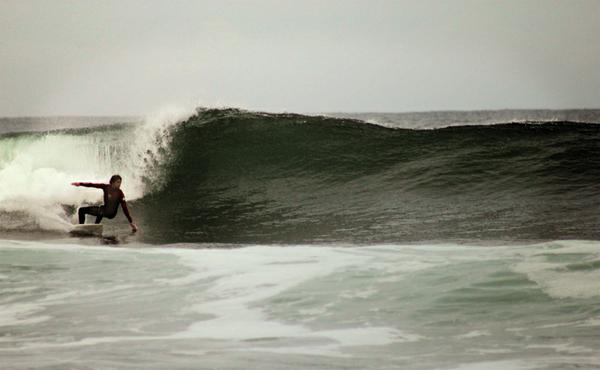 Narosa Surf School offers both introductory and advanced surfing lessons in addition to surf camps for children. They teach how to catch a wave, how to generate speed how to turn in a controlled way. Prefessional coaching helps students to learn the sometimes counter-intuitive techniques and to quickly overcome barriers and advance their abilities.
The pricing includes the rental of surfboard and wetsuit.
The surf lessons typically take place at Marble Hill Beach, with occasional use of Falcarragh Beach depending on the surf condition. Click on the map pin icon to view the location of Marble Hill Beach on a map.
If you are curious about learning to surf, then this location on the Atlantic coast is a great place to learn or to improve. The clean and unspoilt beaches and great Atlantic surf will leave you with little excuse not to give it a go!
Narosa Surf School and shop is located in Dunfanaghy, Co. Donegal.
For information about lessons, times and prices, click the "More info" button below.
Dunfanaghy, Co. Donegal, Ireland
€35.00

There may be other price categories (possibly higher or lower) available. Click the 'More Info' button for details.