Berlin Food Tour By Bike with Fat Tyre Bike Tours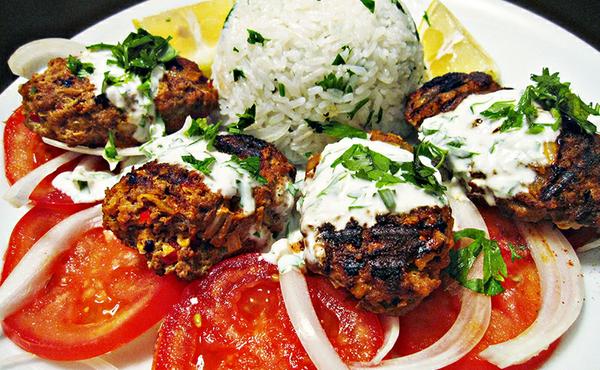 This is an evening food tour, by bicycle. Bike rental and food is included in the price. Focused on the neighbourhood of Prenzlauer Berg, the guide will take you on a culinary journey where you will eat the equivalent of a three course meal in a variety of restaurants.
In between courses, you will be shown some of the sights and highlights of the area and be told stories of their history. The pace is easy, with stops for anecdotes and information, so it's no problem even after a day of city sightseeing.
We vary the food establishments visited from time to time, and the food image shown here is a sample and may not be be available on your particular tour.
With food and tour guide included, this tour is great value. Drinks are not included, and can be purchased separately. The food is not "on the go". You will be eating in the restaurants.
The tour lasts about 4½ hours and covers a distance of 10km (6 miles).
The meeting point at the start of the tour is the entrance to the TV Tower (Fernsehturm) in Alexanderplatz. Click the map pin icon to view the location on a map.
For more details about this food tour, available dates, start time, prices, and to book this tour, click the "More info" button below.
Panorama Str. 1A, Alexanderplatz, Berlin, 10178, Germany
52.521040653076,13.409422473068
€49.00

There may be other price categories (possibly higher or lower) available. Click the 'More Info' button for details.