Berlin Story Bunker and Chamber of Horrors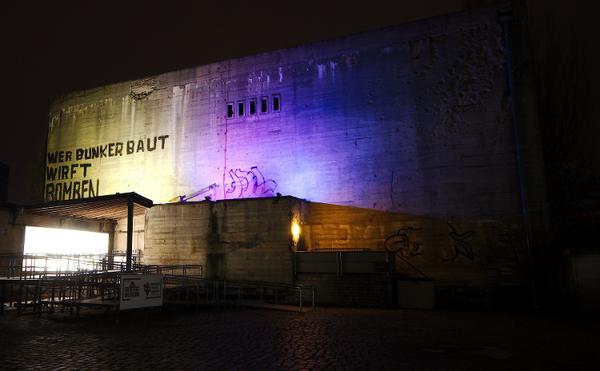 If you curious and also like to be scared, then you should enjoy a visit to The Bunker. Housed in a World War II air raid shelter, there is the chamber of horrors (Gruselkabinett) on one level and scenes of torture (Figurenkabinett) and horrible medical operations from the past on another.
The Bunker and chamber of horrors is history with a big emphasis on entertainment, so it may not be for those looking for a serious museum visit, but could be a great source of amusement and fun for families.
Allow one to two hours for your visit (more if you wish to also visit the Berlin Story Museum which is colocated here).
The entrance to Berlin Story Bunker is on Schöneberger Straße near the Anhalter Bahnhof (train station) in the Kreutzberg district. Click the map pin icon to view the location on a map. Access via:
S-Bahn: S1, S2, S25 (Berlin Anhalter Bahnhof)
Bus: M29, M41 (Berlin Anhalter Bahnhof)
For details of opening hours (closed Mondays) and ticket prices, click the "More info" button below.
Schönebergerstr 23a, Berlin, 10963, Germany
52.502883829447,13.380154483467
€12.00

There may be other price categories (possibly higher or lower) available. Click the 'More Info' button for details.