Steuben Tours Berlin Historical Guided Tours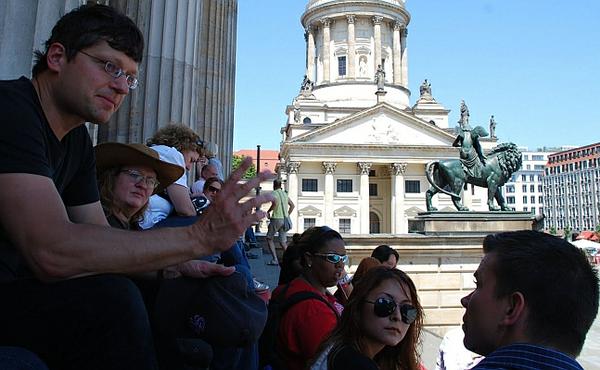 Steuben Tours Berlin provide private guided tours of Berlin. Bernhard, the guide, grew up in East Berlin and was a teenager when the Wall came down. He holds a Master's degree in modern German history and loves to share his knowledge and anecdotes with visitors to the city.
Bernhard's passion for German and military history and his studies and research in these areas has given him great insights into Berlin's political, social, military and architectural past. If you are looking for a tour guide with an in-depth personal experience who will answer all the questions you may have, then Bernhard of Steuben Tours is your man.
Steuben Tours provide a range of different tours, including: The main sights of Berlin, the Berlin Wall, Berlin's Architecture, Sachensenhausen Concentration Camp, Beautiful Potsdam, Jewish Berlin, Nazi Berlin, Berlin Neighbourhood Tour as well as several battlefield tours.
For details of the available tours and to book a tour, click the "More info" button below.
Meeting point depends on tour, Berin, 10117, Germany
52.516283884479,13.377717460852