Street Art Workshop & Tour with Alternative Berlin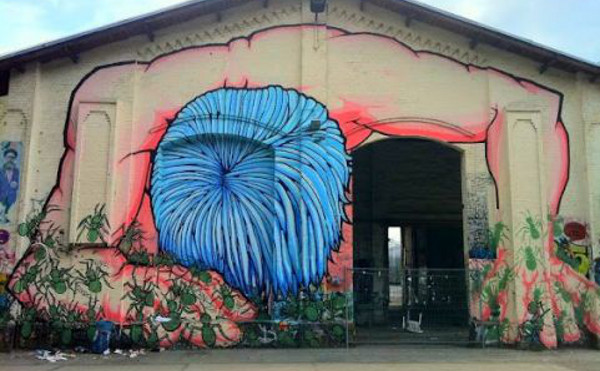 As a curious visitor to Berlin, you will have noticed the street-art and graffiti in public places. Why has the city such a tolerance or even love of this? What's behind it? Who's behind it? Why do they do it? How do they do it? Go view some with the guide and learn some of the techniques as you make your own price to take away with you.
This tour has two parts. The first is a tour of some of the best street art, graffiti and mural art. The second part involves some time in the workshop where you will get the opportunity to paint some art or graffiti of your own to take home with you.
The tour guides are all street artists, graffiti writers and experts in this area. You will receive instructions and see demonstrations on how to paint street art and graffiti.
The guide will also go into the history and origins of this urban art form, and give an insight into the motivations of the people who make such drawings in the street.
The starting point for this tour is outside the Starbucks coffee shop at the TV Tower (Fernsehturm). Be there 10 minutes before the tour start time. Click the map pin icon to view the location on a map.
The Berlin TV Tower (Berliner Fernsehturm) is located adjacent to Alexanderplatz. Access via:
U-Bahn: U2, U5, U8 (Alexanderplatz)
S-Bahn: S5, S7, S75 (Alexanderplatz)
Tram: M4, M5, M6
Bus: 100, M48, 200, 248, N5, N8, TXL
This tour makes use of public transport. It is recommended that you have a valid AB zone transport ticket. This is not included in the price of the tour.
The duration of the tour and workshop is 3½ to 4 hours. Adults and children over 12 years of age can take part.
For more details about this tour, including start times, and to make a booking, click the "More info" button below.
Meet outside Starbucks at the TV Tower (Fernsehturm), Panorama Str. 1A, Berlin, 10178, Germany
€20.00

There may be other price categories (possibly higher or lower) available. Click the 'More Info' button for details.