Duckett's Grove and Walled Garden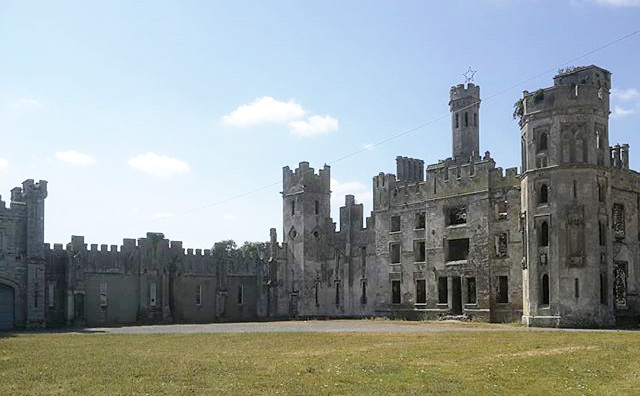 A ruined 1830's great house featuring numerous towers and turrets, square, circular and octagonal. The walled gardens have been restored by Carlow County Council for use as a public park.
Built around 1830 by William Duckett, it was originally part of a 20 hectare estate. The architecturally curious visitors will be interested in the many interesting features and ornamentations.
Duckett's Grove was occupied by the IRA. It was used as a military training camp. The furniture and interior was left intact upon their departure from the house.
Unfortunately, the house was destroyed by fire on 20th April 1933 the cause of which was never confirmed but there was some speculation at the time that it may have been deliberate.
The interior of the house is currently not accessible to the public, but views of the exterior are worth the visit, as is the walled garden, which was restored by Carlow County Council and opened as a public park in 2007.
Duckett's Grove is located 11 km east of Carlow town. Click the map pin icon to view the location on a map.
Duckett's Grove House, Duckett's Grove, Palatine, Co. Carlow, R93 RF80, Ireland
€0.00

There may be other price categories (possibly higher or lower) available.