Sightseeing tours in Galway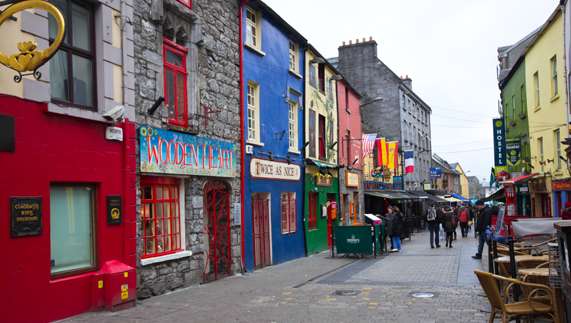 The make the most of your visit to Galway, and to make it more vibrant and memorable, you need to hear the stories of the city. Without these you will miss the significance of so many things that are special about Galway. A good tour guide can bring the city's historic past to life for you. Hear about famous and infamous people and events that shaped Galway. There are also many amusing anecdotes too that you can tell your friends back home.
Galway Tours - Walking Tours of Galway City

Galway Tours specialise in group tours and have a number of tour types to suit the interest of the visitors. These include a 2-hour "Medieval Galway & Waterways Tour", and a "Historic Pubs" tour. The tours will tell you of the often turbulent history of the city and its growth in importance to the region since medieval times.

Galway Tour Company

A relaxing way to see the sights of Galway and surrounds - by coach! Galway Tour Company operate coach tours which include the Aran Islands, the Cliffs of Moher, the Burren, Connemara and Cong.